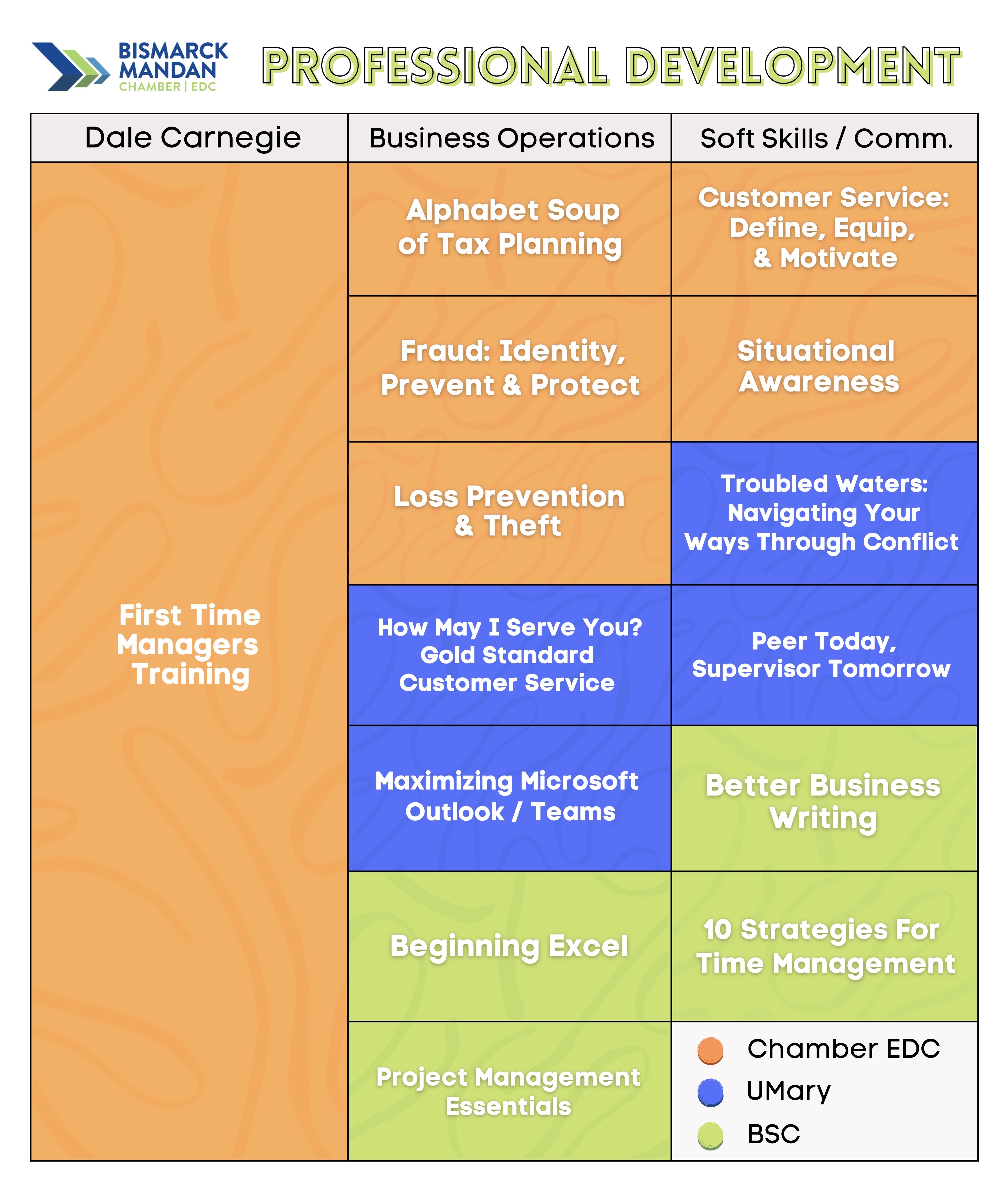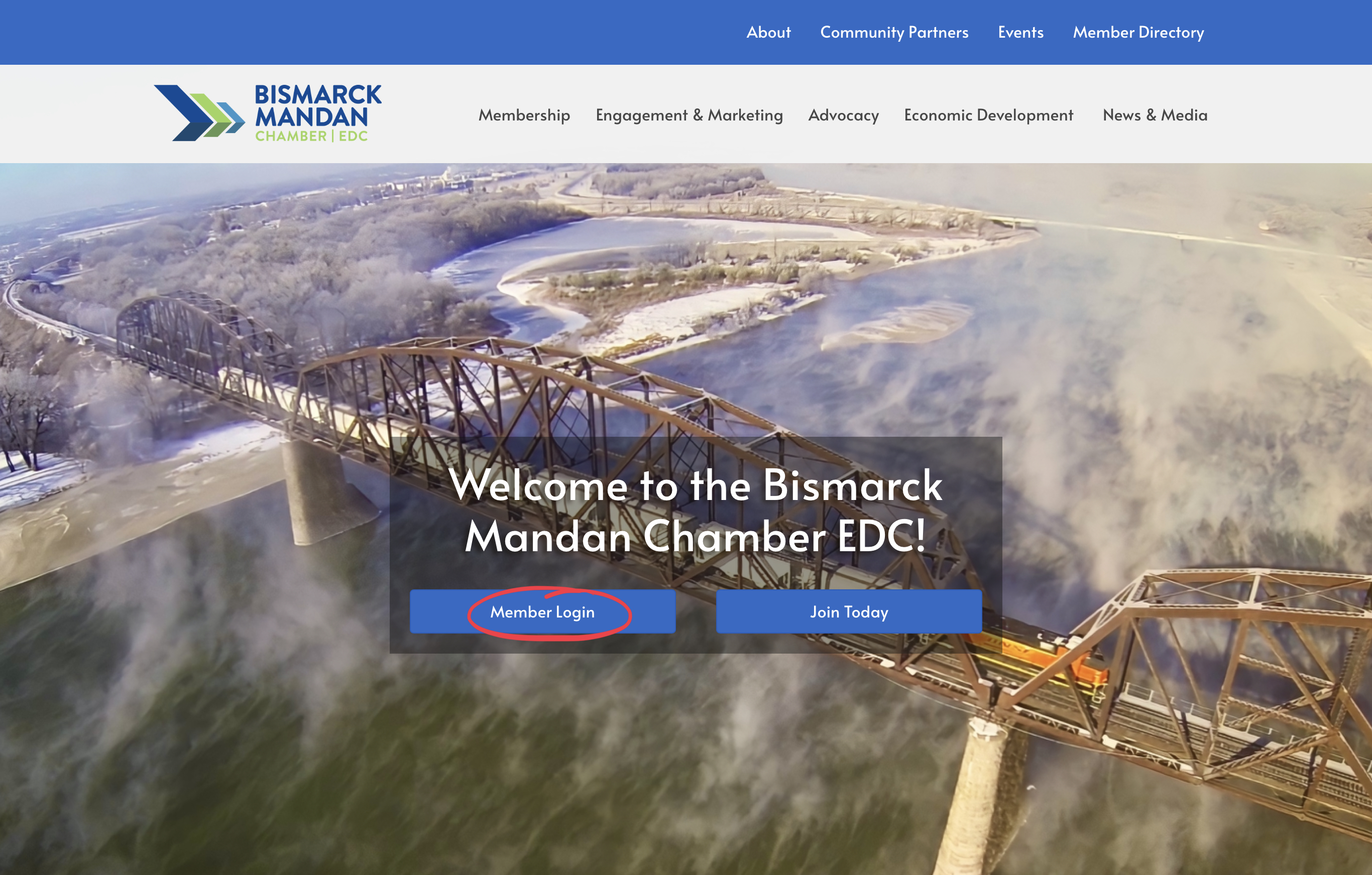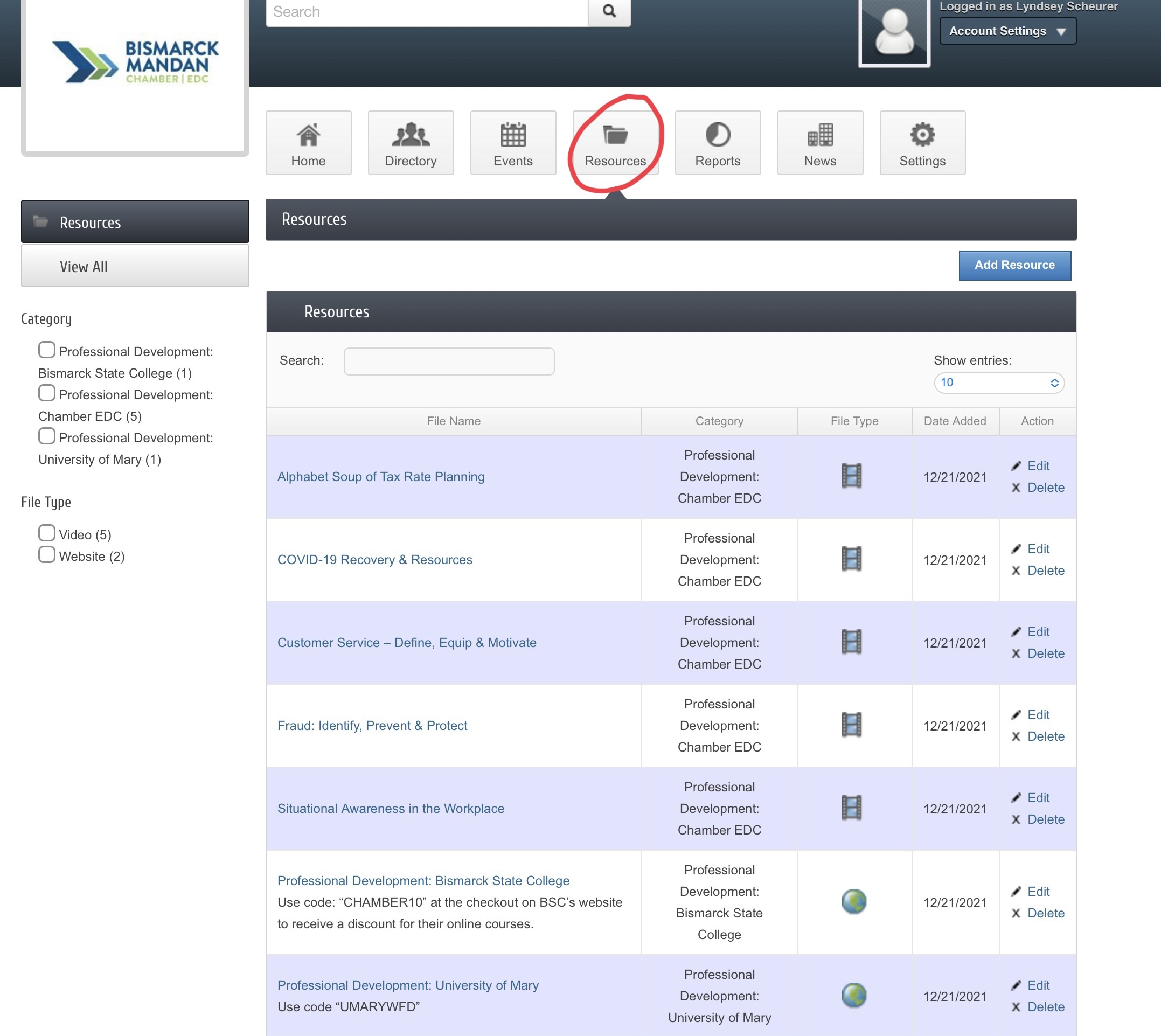 For the first time, the Bismarck Mandan Chamber EDC has created a series of professional development 'tracks' for its members!
Initially, three tracks have been created: first-time managers, soft skills and business operations. The First-Time Manager's Training is available thanks to a partnership with Dale Carnegie and will be offered quarterly throughout 2021. The ten-week program is a virtual course, facilitated by Dale Carnegie staff, which will provide Chamber EDC Members with tools for success as they become leaders for the first time.
The other two tracks offer a unique combination of content from the Chamber EDC, University of Mary and Bismarck State College (BSC). Previously, the Chamber EDC had hosted professional development sessions through its Business Development Series. Those that fit under the business operations and soft skills tracks, have been included and are available for Chamber EDC Members to watch on their own schedule. Additionally, professional development offerings from both the University of Mary and BSC that fall under these tracks are now available to Chamber EDC Members at a discount.
To access these courses, use the Member Login on our homepage to sign in to your ChamberMaster account, then click on the "Resources" tab in the top menu.

If you have any questions regarding your member login or accessing these courses, contact Lyndsey at lscheurer@bmcedc.com, or call 701.223.5660 for assistance.

The Chamber EDC will look to add even more content under these initial three tracks + more in the future. Whether that be through related content developed by partners in higher education or through original content generated by Chamber EDC Members and offered through the Business Development Series.