Community Partnership Investors
Community Partnership investors are key contributors to the ongoing economic development and advocacy efforts of the Bismarck Mandan Chamber EDC. The significant support and vision of Community Partnership investors ensure the Chamber EDC effectively promotes Bismarck-Mandan and our region as a leading destination for industry, workforce and investment.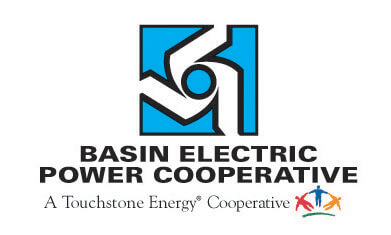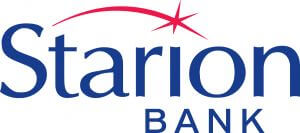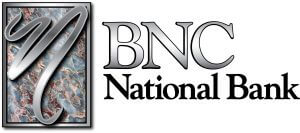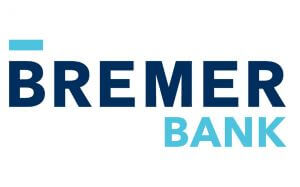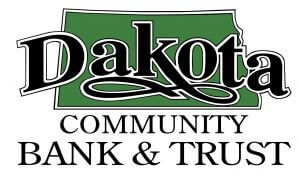 BNSF Railway Company
Brady, Martz & Associates, P.C.
Capital Credit Union
Choice Bank
CornerStone Bank
Eide Bailly LLP
First International Bank & Trust
Gate City Bank - Bismarck
Marathon Petroleum
North Dakota Guaranty & Title Co.
Northern Improvement Co.
Northwest Contracting
The Bismarck Tribune
Security First Bank of North Dakota - Mandan
Acme Tools
AE2S
Alliance Real Estate
Anyleaks, Inc.
Apex Engineering Group, Inc.
Aspen Group LLP
Bain Agency, Inc.
Bank of North Dakota
Barr Engineering Company
Bartlett & West , Inc.
Baymont Inn & Suites
BEK Communications
Bianco Realty, Inc.
Bismarck Aero Center
Bismarck Cancer Center
Bismarck-Mandan Board of Realtors
Bismarck Parks & Recreation District
Bismarck State College
Bismarck Title Company
Blue Cross Blue Shield of North Dakota
BNI Coal, Ltd.
Braun Intertec Corporation
Border States Electric Supply
Capital City Construction, Inc.
Capital Electric Cooperative, Inc.
Century 21 Morrison Realty, Inc.
City Air Mechanical Inc.
Consolidated Construction Company, Inc.
Crowley Fleck PLLP
Dakota Appraisal & Consulting, Ltd.
Dakota Carrier Network
Dakota Eye Surgery Center
Dakota Pharmacy & Natural Health Center
Daniel Companies
Dan's Super Market, Inc.
Ducks Unlimited, Inc.
Duemelands Commercial, LLLP
EAPC Architects Engineers
EMC Insurance
Environmental Services Ltd.
Executive Air Taxi Corp.
Farm Credit Services
First Community Credit Union - 5th Street
First Western Bank & Trust
GA Group, PC
Goldmark Property Management
H.A. Thompson & Sons, Inc.
HDR Engineering
HIT, Inc.
Horizon Financial Bank
Houston Engineering, Inc.
Huck Financial
ICON Architectural Group
Innovative Solutions, LLC
J2 Studio Architecture + Design, PC
Jerome Distributing, Inc.
JLG Architects
KFYR-TV
Kirkwood Bank & Trust
Kirkwood Mall
KK BOLD
KLJ
Kraus-Anderson Construction Company
KX News
Lignite Energy Council
McQuade Distributing Co., Inc.
Metro Area Ambulance
Mid Dakota Clinic
Midway Lanes Inc.
Missouri Slope Areawide United Way
Missouri Valley Family YMCA
Missouri Valley Petroleum, Inc.
Moore Engineering Inc.
Mountain Plains LLC
ND Association of Rural Electric Coop.
Newman Signs, Inc.
New Vision Security
North American Coal Corp.
North Dakota Petroleum Council
Northern Plains Plumbing,Heating,Air & Excavate
Oaktree Realtors
Odney
Outdoor Services/SunnyMaids
Paramount Builders Inc.
Plains Commerce Bank
Prairie Engineering, P.C.
Prairie Farms/Land O Lakes
Prairie View Landscaping & Nursery, Inc.
Presort Plus LLC
Puklich Chevrolet, Inc.
Railway Credit Union - Mandan
Ramkota Hotel & Conference Center
RDO Equipment Co.
Rise Property Brokers, Inc.
Scheels Sports
Schmitz-Holmstrom Certified Public Accountants
Silicon Plains
Skeels Electric Company
Stantec Consulting Services Inc.
Stoneshire Builders
Swenson, Hagen & Co.
The Painters, Inc./Precision Wood Finish
Toman Engineering Company
Trademark Realty, Inc.
Traffic Safety Services, Inc.
Ulteig Engineers, Inc.
United Printing
United Tribes Technical College
University of Mary
US Foods/GFG Division
Vaaler Insurance
Vogel Law Firm
Vue Community Credit Union
Warford Orthodontics
Wells Fargo Advisors
Western Steel & Plumbing, Inc.