The Bismarck Mandan Chamber EDC features a variety of events and programming options for members that provide opportunities for professional development, engagement, and networking. The following are a few events and programs the Chamber EDC offers to our members. For a full list of event and programs please visit the TRC packet or contact Nate Brown at nbrown@bmcedc.com.
Engagement & Education

Annual Dinner
Bismarck-Mandan's premier event where we celebrate the accomplishments of the previous year and take a look toward the coming year. This prestigious event is full of socializing, awards, and recognition.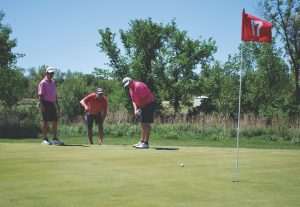 Annual Golf Scramble
This four-person scramble with shotgun start is a great opportunity to engage with members and players in a fun and creative way. Sponsors are free to giveaway prizes, hold games and contests at holes and display products.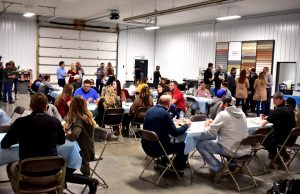 Membership Mixers
Feature your business to our Chamber EDC membership by hosting a membership mixer at your place of business. This monthly event is one of the most popular events offered by the Chamber EDC. This is a great event to showcase your business!
Marketing
An excellent opportunity to promote your business throughout Bismarck-Mandan and our region is through program sponsorships. Many of our events have sponsorship opportunities for your business at various levels. To learn more about sponsorships and events, please contact Nate Brown at nbrown@bmcedc.com.